We Are A Team Dedicated to Your Wedding Videography.
Our #1 priority is you. We believe in our product and hold ourselves to the highest standards. We truly care about your special day and will work with you to make it last a lifetime.
Every one of our videography packages now comes with aerial/drone footage included!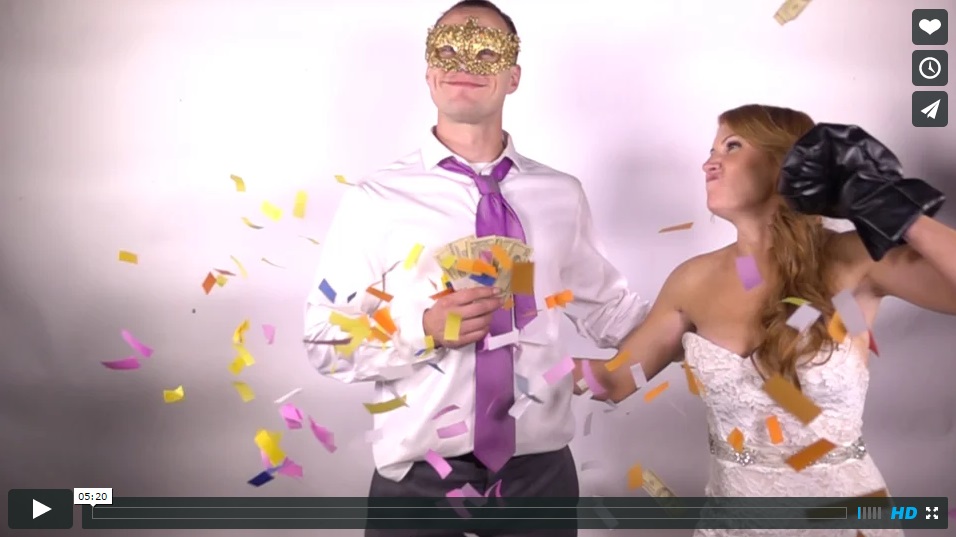 Delivered to you the day after the wedding to share with friends and family to get excited for the rest of the package to come.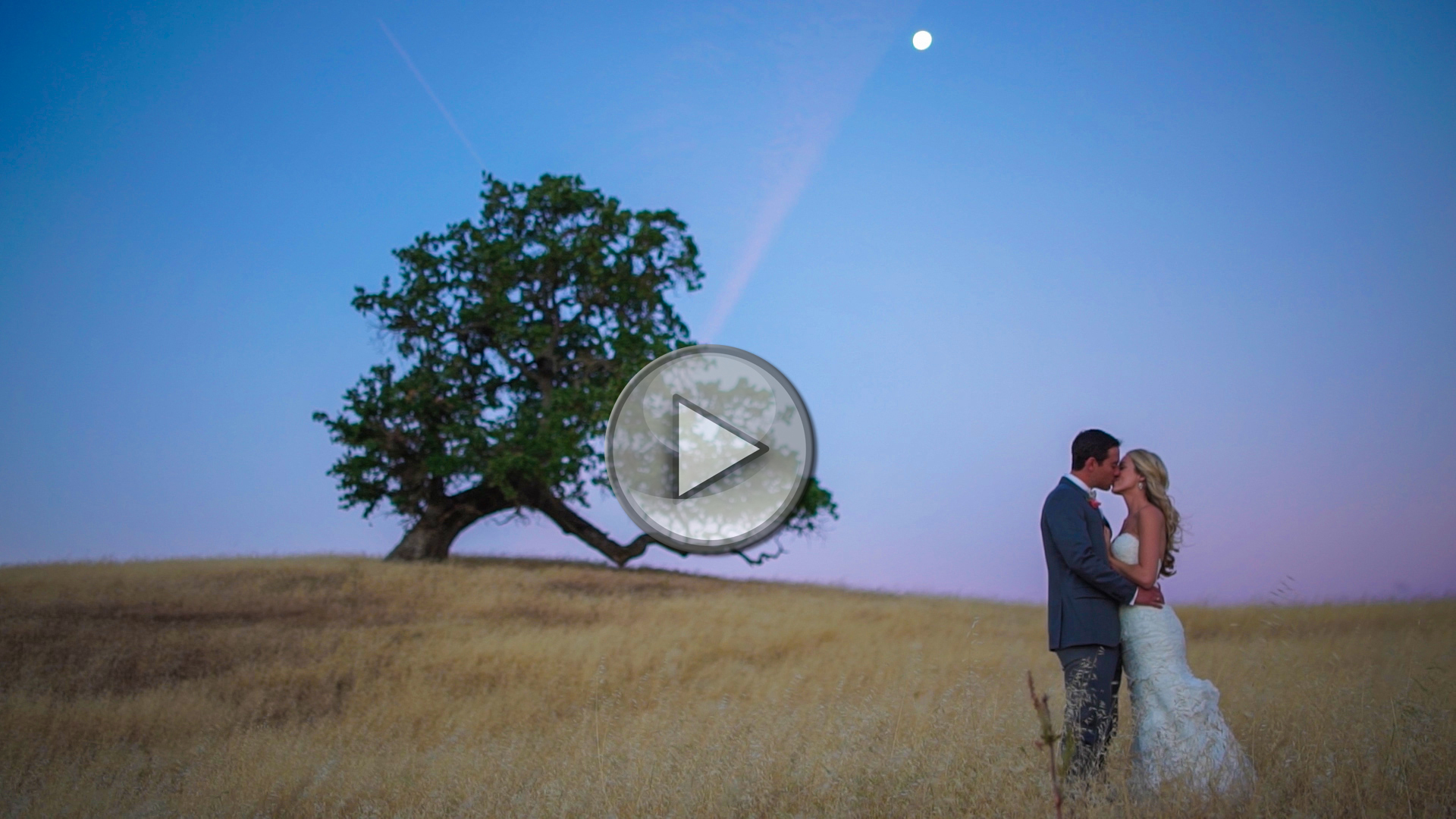 These are still video frames pulled from our films. You will get these uploaded as a gallery online, digitally on a disk and even put into a slideshow to music. Because we shoot in such high resolution we are able to give you candid photos that would have never been captured if they were posed. This is just a bonus in addition to all the videos you will receive.
Client Testimonials: We Love our Clients, And They Love Us.
We put so much time and effort into our films, and it's so worth it for our amazing clients. But don't take our word for it, just ask them! Check below to read some of the many testimonials and reviews from our happy couples!
"I Am So Grateful."
"I cannot speak more highly of Central Coast Videography! They are the best team of videographers – professional, nice, and amazing at their job. My husband was hesitant on having a videographer for our wedding and now, he is the biggest supporter! There is something to say about live footage that just doesn't compare to pictures. They truly captured the essence of our day and for the rest of our lives, we will get to watch the video and relive some of our most special memories. My husband has barely looked at our wedding pics, but he's watched the video with me over and over again. There is no better way to capture your special day and no better team than Jonathan's. Thank you for being so professional and giving us such beautiful documentation of our wedding day – I am so grateful!" – Jess & Pat
You have to book Jonathan at Central Coast Videography! We couldn't imagine a better wedding video. Beyond the exceptional quality of the video – he was professional, fun and absolutely enjoyable to have as part of our big day. He blended right in but was always there to capture the action and important moments. He put a teaser up really quickly after our wedding which was so fun for us and our guests to see to re-live the moments that soon! From song choices to lighting to the style of the video, everything was beautifully shot. One happy bride over here 🙂
Jonathan and his crew were amazing! Superior quality, professional and exceptional to work with, they were so good you didn't even notice that they were there! Jonathan's talent captured the most important day in our lives and moments that I wouldn't have been able to view time and again! Don't think twice about booking Jonathan you will be thrilled you had your special day captured by him!
We used Central Coast Videography for our June 2014 wedding at The Cliffs Resort in Pismo Beach, CA. Jonathan and his team were AMAZING to work with throughout the entire process. He made us both feel very at ease with the camera and we didn't even notice his team after a while (which is a great thing when you have a big wedding!). When we received our videos from Jonathan, we were thrilled at the quality of work that he produced, and the variety of videos and stills we received. It's true that your wedding day goes by in a blink of an eye, but we are SO lucky Jonathan and team were able to capture a ton of amazing and beautiful moments, both big and small, for us to relive and treasure for the rest of our lives. We HIGHLY recommend Central Coast Videography!
Jonathan captured every amazing moment of our wedding. My husband and I still watch our video and can't believe what an amazing job Central Coast Videography did! We were referred to Central Coast Videography by our wedding planner and we are so grateful. Not only did Jonathan get us our amazing video in a very timely manner, it also came in a beautiful carved box with our initials and wedding date. If I could give 10 stars for the work and commitment I would! Thank you!!!!
Absolutely the best money I spent on my wedding! Jonathan captured every amazing detail of our big day, and I treasure being able to look back and watch moments that I was too caught up to appreciate at the time! From the superior quality of the video to the beautiful presentation and packaging, you will not find a better videographer! Our wedding video is a priceless gift that we will cherish forever, thanks to CCV!
I am absolutely in love with my wedding video, and the level of service Jonathan provided throughout the whole process. He is very responsive and really is a master at his craft (you can tell that videography is his passion!). It was pretty incredible to see the video, as I hardly even noticed him and Lawrence over the course of the day – but they did not miss a single detail or important moment!! I think this was the best investment we made because there is nothing like having the option to see all the things at your wedding that you missed and seeing yourself dance with your husband, father, etc. It is just an incredible to have the opportunity to "relive" your day. Jonathan is the best and worth every penny! I will be recommending him to all of my friends! I can't rave about him enough!
I absolutely love the wedding video that Central Coast Videography made for us! Jonathan and his team did an excellent job capturing our day, from getting ready to the final dances of the night. The video is very high quality and I know we will treasure it for many years to come! The movie (long) version of our wedding is so well done, too. It was such a nice surprise that he also used the songs for our ceremony during the right parts of the film of our ceremony! Another thing to note is how well Jonathan blended into the background; there were many scenes he captured that I didn't even realize he was there, including up-close shots from the ceremony.
I am so glad I chose to have a videographer tp document our wedding day and couldn't have asked for a better production than what Jonathan made for us! Friends and family have likewise told us what a fantastic video it is. Thank you CCV for doing such a spectacular job!!
We were uncertain whether or not to have a videographer at our wedding, but watching about a half dozen or so wedding previews on the CCV website pushed us over the edge. Jonathan and Lawrence are phenomenal and consummate professionals. The duo are always in the background and never in your way, yet did an unbelievable job of capturing every moment of that day. Rewatching the wedding preview I notice something different every time, some facial expression a friend or family member makes or a conversation I forgot happened, and I am brought back to the wonderful day. For us, we each have elderly and financially strapped family members and friends, and as this was a cross-country wedding for my family and many guests, the ability to send them a 15 minute video that perfectly captures the wedding was a Godsend. Wedding photography is great, but there is just something special having the ability to watch video footage of the wedding, plus CCV sends you some great video stills as well. Throughout the process, Jonathan was probably our most responsive vendor and he was a joy to work with. We are so glad we decided to have videography, and thrilled CCV was able to work our event. I think this was the best purchase we made when selecting vendors, and we were happy with all of them. Thanks, CCV!
To begin, I must be completely honest and disclose that I work in television and entertainment. That said, I was extremely picky about who would shoot our wedding. My wife left this in my hands and I evaluated countless profiles and videos until we came upon Central Coast Videography.
Our's is a unique story and we knew that not just any crew with a camera would do. We wanted a product as true to ourselves, our aesthetics, and quirkiness as possible. The Central Coast Videography team not only beautifully covered our event but told our story as well. They took the time to get to know us and, I feel, they did a great job of representing us as individuals and capturing the visible energy and happiness of our wedding.

If you want a team that understands there is so much more to a wedding video than pretty photography, I'd pick the guys that see the true purpose behind the arrangements, the flowers, and traditions. Your wedding will become a story you tell many times over, may as well work with people who are great storytellers themselves.
This was by far the best purchase of our whole wedding experience. Jonathan of JCV Productions captured the essence of our wedding and that is what any couple/family wants after the day flies by after months (or years) of planning. His presence was mysterious. We barely noticed Jonathan and his partner filming our day. And yet, he captured so many precious moments. I was able to share the video preview with my friends and family on facebook and the reaction was overwhelming. I had so many compliments about our film Jonathan created. We also did some live music and just to have that raw footage to refer back to is priceless.

Not only was Jonathan's work amazing, he was so professional to work with. He was responsive and easy to communicate with. He even upgraded our product after we referred our friends to him! He truly is a great guy to work with and possess an amazing eye for detail and quality. Again… by far the best investment as we get to relive the feelings, images and experiences.
After doing a lot of research on videographers I fell in love with one of the videos on Jonathan's Central Coast Videography website. He offered great packages at an affordable price and was very easy to communicate with. I am so happy we chose Central Coast Videography to capture our wedding day and I refer him to all of my friends. In addition to capturing every part of my wedding and creating a DVD with chapters to easily navigate what part we wanted to see, the 1-minute time elapsed video and our 11-minute preview video are treasures that I watch way to often and are fun to share with our family and friends. The video that Jonathan artistically edited to the music of my choice brought my uncle who wasn't able to attend our wedding to tears. He felt like he was there! The CVC team was prompt, kind, and I barely even noticed them the whole day. This was such a plus as my mom was very worried the videographers would be in our way and become a distraction. This was definitely not the case. Choosing Central Coast Videography was one of my best decisions I made… two thumbs up… and five star service all of the way!!
Thank you again,
Kelly and Ian
A wedding video is a MUST HAVE–the moments captured by the videographer will bring back memories of this special day for years afterward. Still pictures are important, but having video footage of events that are often forgotten or completely missed by the busy bride and groom on this special day is absolutely priceless. A wedding is a once in a lifetime event and Central Coast Videography did an amazing job recording this extraordinary day for my daughter and son-in-law. Jonathan and his team were friendly, easy to work with, and extremely professional. They were present during every important moment but were so stealthy and unobtrusive we hardly knew they were there! After viewing the 12 minute preview video, I was thrilled at how well Jonathan perfectly captured the entire event–from the nervous bride and groom getting ready to the joyous send off hours later. Excellent quality and workmanship was apparent in the video package he had ready for us just a few short weeks after the wedding. Central Coast Videography is certainly a gem and I would recommend them again and again. Thank you Jonathan for a very special memory that will last a lifetime!
When I initially evaluated my wedding funds and started to think through the "must haves" and the "nice to haves," I originally set videography at a "nice to have" status. I guess I thought that having a photographer would cover the basics. Then I saw Jonathan's work….
He has an incredible online gallery and I saw how he captures the sweet expressions of a bride looking at herself dress up, or how the bride and groom interact throughout the happiest day in their lives etc. He was able to immortalize moments and interactions photographers can't quite get.

I hired him for my wedding, he was professional, on time, he shot subtly – not jumping into every scene in a "loud" way, he worked behind the scenes, but when I saw the final results, I was blown away. He captured my wedding day the way I remembered it.

My advice for brides is to invest in this talented videographer, because his work is incredibly personal, polished and he turned around everything faster than my photographer, which blew my mind!
My husband initially tried to talk me out of hiring a videographer for our wedding. In his mind, since we were going to have photographers that was enough to capture the day and he didn't know why I wanted to add another expense to the day. Now that the wedding is over and we have our video, he (and I) couldn't be more happy that we decided to do it!
Jonathan and Central Coast Videography exceeded my expectations beyond what I thought was possible. It was the best decision I made to hire them! Now my husband and I have an amazing video to watch whenever we want to relive our wedding day. They were able to capture such amazing moments while somehow managing to stay out of sight in the background throughout the day. I was amazed how quickly they were able to get our video edited and even sent us a link to view the preview online. I sent the link to all of our guests and everyone was so amazed with how beautiful the video turned out and was so happy to share the special moments that were captured that they may not have seen otherwise.

I couldn't be happier with the service, professionalism, value, and responsiveness we received! If we ever renew our vows we will definitely be hiring Central Coast Videography again.

Thank you so much!!